WizIQ provides you the fastest way to move your tutoring business online.
Ready-to-use
Move online within minutes with your existing IT infrastructure.
User management
Add, remove, group users; assign roles and permissions; create hierarchies; as per your requirements.
Personalized instruction
Deliver private and public, one-to-one, one-to-many and multiple tutoring sessions concurrently.
Reporting and analytics
Access automated reports to gain insights into learner, instructor and content performance.
Integrated eCommerce
Enable secure payments using built-in eCommerce payment gateway. No third-party integrations required.
White-labeling
Opt for white-labeling and maintain your branding even while you break into online tutoring.
Break into online tutoring with WizIQ online tutoring software
Moving online promises many exciting benefits for both individual tutors and tutoring companies. You can expand your reach, find new business and generate an additional revenue stream, which has the potential to become your primary business in the future as technology advances.
Challenges in moving tutoring online
Moving your tutoring online comes with a set of logistical challenges.
Running multiple classes at the same time may not be possible with a basic video conferencing tool.
Monitoring teacher and student attendance and their login hours can be a big challenge.
Creating a learning environment as effective as that of a physical classroom can be difficult.
How do you draw mathematical equations or show chemical reactions to your students, if you use tools like Skype?
Video conferencing is just not enough to conduct effective classes online. Features including online tutoring software whiteboard, user management, roles and permissions, attendance monitoring and reporting are as important as live conferencing itself. Also, there are other considerations regarding course creation, IT infrastructure, online payment system and implementation and training.
Why are piecemeal tools not a good choice?
There are a variety of free tools available which you can integrate with your video conferencing software, such as Skype to support different tasks. But if even one of them goes haywire, your entire business comes to a halt until you set it right.
Keeping a track of required upgrades and scheduling a maintenance is a pain. Rather you would want to spend this time in planning an expansion.
If you opt for online marketplaces like Lynda, Udemy, Udacity or SkillShare, a big chunk of your earnings goes to them as a commission. Also, your personal image as an instructor takes a back seat.
Open source software platforms may not be the right choice for beginners who also want to keep costs low. The platforms are free. But customization and actual implementation will require expert technical assistance, which can be expensive.
In such a scenario, a fully-integrated online tutoring software specifically designed for instruction that can be implemented with minimal IT requirements.
WizIQ online tutoring software offers you everything at one place
The first step in moving tutoring online is getting the technology right. To become an online tutor the good practice is to find a platform that single-handedly manages all your business operations. WizIQ online tutoring software offers you everything you need to tutor in a virtual environment at one place. Along with delivering learning online, you can also create courses, schedule, and launch as many concurrent classes as you want, enroll users, use a whiteboard, conduct polls and discussions, monitor attendance and drill down on data from the same platform. No need for extra plugins.
Deliver the best online tutoring experience with these built-in features
Video conferencing
Cloud storage
One-to-one tutoring
Group tutoring
Private tutoring
Open/public tutoring
Course creation
Live class recording
Private/public chat
Screen sharing
Import, upload, embed content
Multiple interactive whiteboards
Annotation
User management
Breakout rooms
Polls and surveys
Hand raising
Mobile friendly
Multi-lingual support
Reporting
Dive into WizIQ online tutoring platform
Take tutoring operations online instantly
WizIQ is ready-to-use, allowing you to take your tutoring operations online within minutes.
eLearning Cloud storage. Nothing to install. Works with minimal IT infrastructure.
Subscription-based pricing suitable for both individual tutors and tutoring businesses.
Ease of scaling. Scale up or scale down the operations as and when required.
Easy-to-use and intuitive interface. Almost no user training is required.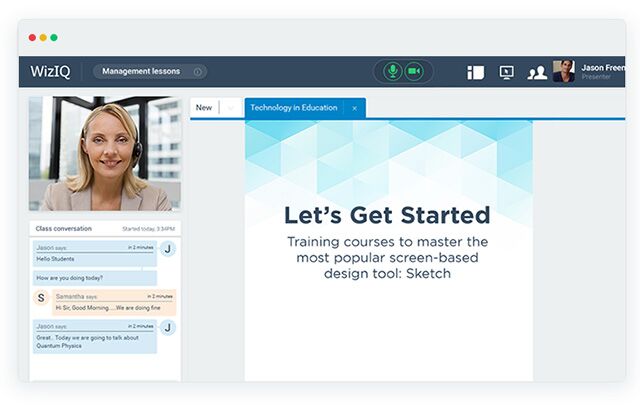 Create online courses within minutes
Create online courses in few simple steps. No need to think about the course structure. Simply follow the default design and upload content.
No limit on the number of courses. Create as many courses and classes under each course as you want.
Upload or import files to the content library in any format – text, PDF, PPT, images, graphics, animations and more.
Keep classes private or public depending on your requirements.
Test your learners during or after class by adding quizzes, tests or assignments.
Plan your courses and tutoring sessions in advance by adding course and class starting and completion dates.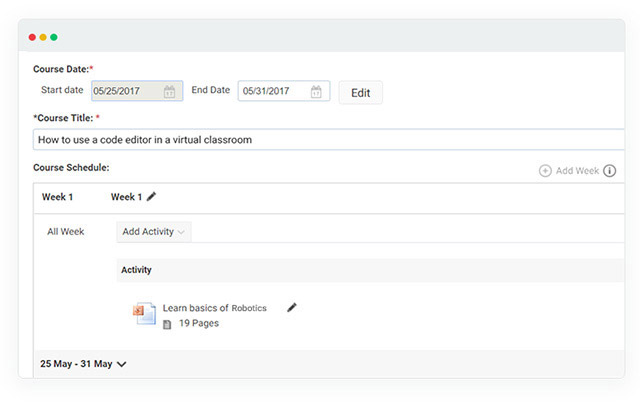 User management
Get rid of your Excels and registers, and manage your users within the WizIQ Virtual Classroom. Save on time and cost involved in administration tasks.
Enroll your users from the same platform. Add or delete users as and when required.
Segment your users into instructors, learners, administrators, content creators or whatever designation you want to give.
Create groups and subgroups of users by roles, grades, age, subject categories or more.
Manage groups by creating hierarchy and move users from one group to another depending on your immediate requirements.
Add, edit, delete and expand user groups based on roles assigned.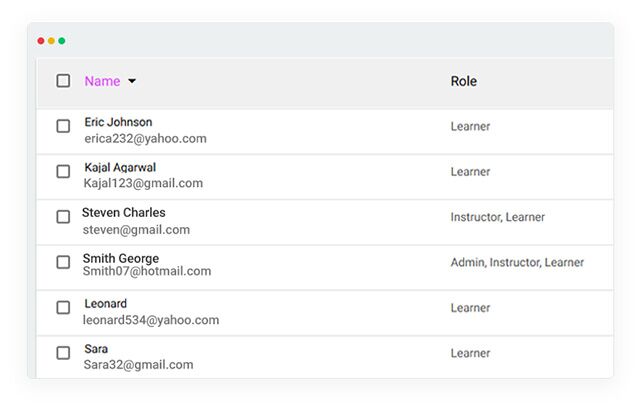 Deliver live tutoring
WizIQ supports online tutoring in many ways, suiting all your needs. Schedule your sessions and send invitations with or without signup requirements. You can:
Schedule one-time or recurring live class.
Deliver as many concurrent sessions as required from one single platform.
Set up private tutoring or schedule classes with open enrollment.
Conduct one-on-one tutoring sessions enabling student-teacher interaction.
Run one-to-many or group live tutoring sessions enabling collaborative learning.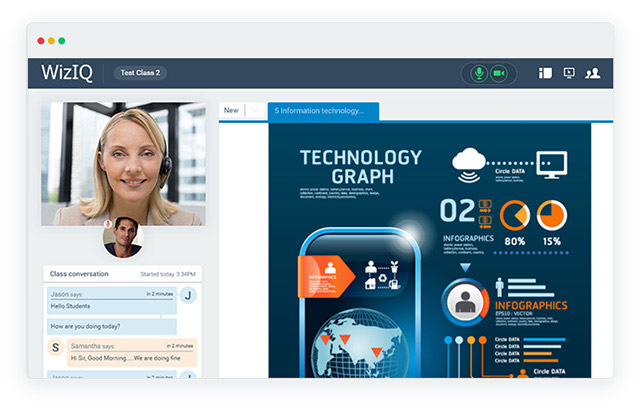 Make your live sessions more engaging
Make online tutoring as effective as real-world classroom teaching using these features:
Online tutoring software whiteboard lets you illustrate, write equations, solve sums and draw graphs.
Share your device screen with students to show an image or disseminate information.
Annotate on an image or presentation to replicate the real-world learning environment.
Conduct polls to garner opinions, take feedback and check learner understanding.
Pass on the audio and writing controls to the learners, allowing them to ask questions.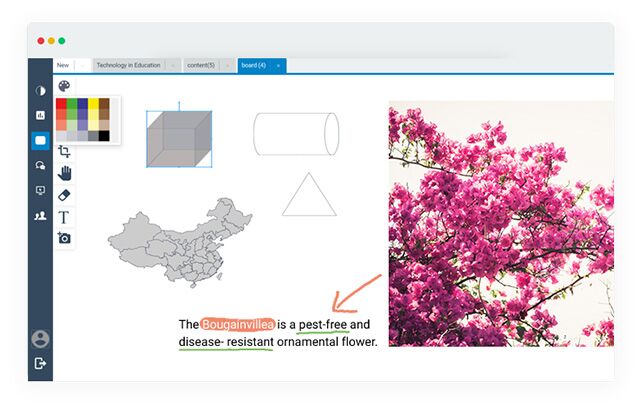 Report and analyze performance
Maintain class, attendance and user performance records using one system.
Monitor attendance and log in and log out time of instructors, students, and other staff facilitating, consuming or assisting live sessions.
Instructors can gain insights into student's performance, course completion rate and tests taken.
Administrators can sort reports instructor-wise, course-wise, student-wise to track instructors, content, and students' performances.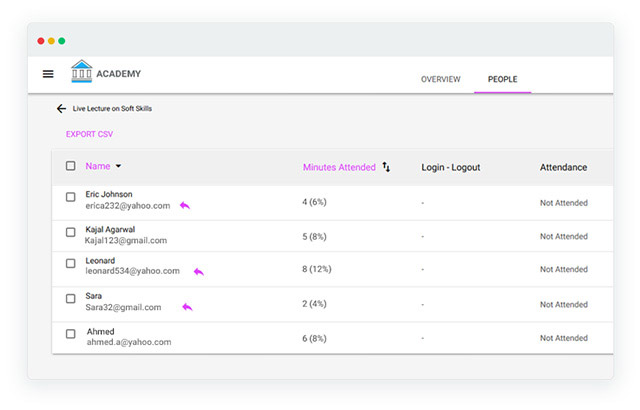 Make the most of your investment
Increase your return on investment by using software for online tutoring for various other purposes.
Train your instructors in the same way you tutor your students, eliminating the travel and conference room expenses.
Get a customized URL of your online tutoring institute and custom-brand your academy with your brand colors with white-labeling option.
Introduce paid courses and allow learners to pay online using customized payment gateway integrated to your online academy.
Conduct live workshops for various user groups, such as course creators, admin in charge, test creators and others.
Provide on-the-job assistance to instructors by producing and sharing a co-presenter's link enabling another instructor to chip in.
Deliver tutoring in a secure way
The software for online tutoring comes with built-in security arrangements to protect your data and safeguard your live sessions.
Only the users with tokenized access can watch the videos or recordings you have uploaded.
Dynamic URLs protect the unauthorized and repetitive access to your video content.
The video streaming files are totally encrypted preventing unauthorized or illegal downloads.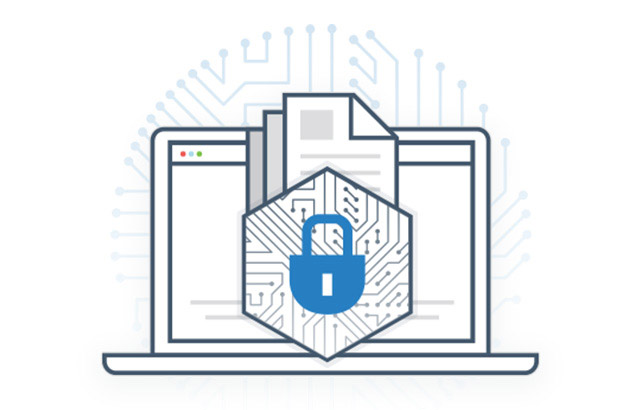 Brand your online tutoring institute
WizIQ offers you white-labeling capabilities to create a brand for your online tutoring institute in alignment with your existing (offline) branding.
It's possible to customize the URL of your online tutoring institute.
Power up your image using your company logo.
Choose a new name for the online arm of your tutoring company.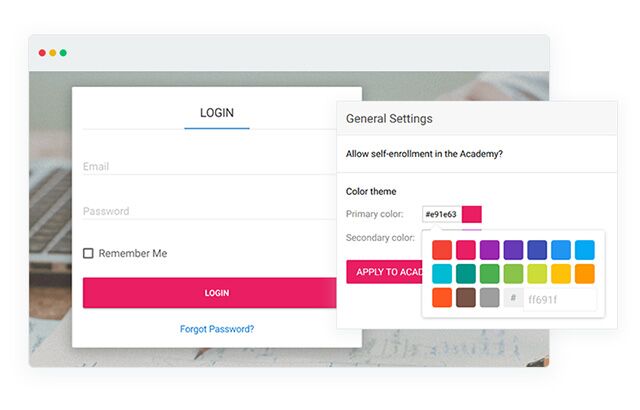 Take advantage of integrated eCommerce capabilities
WizIQ online tutoring platform accommodates all teaching, admin, and business related needs. The integrated eCommerce gateway:
Allows learners to make payments online using PayPal, credit card, debit cards, and net banking.
Gives you the access to the order summary and information on the payments made.
Protects the data and transactions using the strongest SSL encryption.