All you need to deliver online learning
Get all the tools to teach or train your students, customers or partners
Create and sell online courses
Leverage WizIQ to create and sell interactive courses to be consumed for self-paced or live classes.
Take your tutoring online
Deploy WizIQ to take your tutoring operations online and expand into new markets with minimum investment.
Create MOOCs easily
Expand your reach, enroll students from around the world, and generate additional revenue stream with MOOCs
Deliver learning on the go
WizIQ mobile apps for Android and iOS make learning portable and accessible 24/7 on personal, handheld devices.
Train your customers
Create branded learning portal with WizIQ to train your customers on new software via online tutorials or live classes.
Train your partners
Use WizIQ to train your external stakeholders – partners, promoters, franchise owners and traders.
A one-stop solution for all your diverse needs
Great things our clients say about us

Steve Hargadon
Founder and Director, The Learning Revolution Project
I'm seriously impressed by the WizIQ Virtual Classroom environment. I've run dozens of online events with thousands of session rooms using a different provider, and when I saw the re-engineered WizIQ environment I wanted to shout 'hurrah!' Finally someone has gotten everything right–a very modern, attractive layout, AND all of the functionality intact. Kudo to the team at WizIQ.

Aakash Chaudhary
Director, Aakash Educational Services, India's leading Test Prep and Tutoring insitute
The Aakash Live launch (using WizIQ) marks an important milestone in our ongoing efforts to provide expert faculty to students anywhere in the country. The live online sessions completely mirror the energy you find in an Aakash classroom, and our students can choose to use any device—desktop, laptop, tab, or mobile—for seamless learning experience.

Justine Vlok
Experience Director, E3 English
One of the most important aspects for selecting WizIQ was user experience for our teachers and students here at E3 English, not only has WizIQ provided easy and effective user experience they have helped us connect our community in our live sessions seamlessly. From the API to the WizIQ LMS and classroom management, we have nothing but good feedback. WizIQ's excellent business management and team work has made creating live classrooms.
Robrecht Beliën
Elan Languages
The best thing about WizIQ is that there are no hassles of downloads involved. Everything is simple and easy. I would definitely recommend WizIQ to other teachers and students.

Swati Mujumdar
Director, Symbiosis Centre for Distance Learning
The initiatives are an attempt towards bridging the distance' between the teachers and the taught. All that a student requires is a computer and an Internet connection to participate in the WizIQ virtual classroom and online chat sessions without any extra cost.

Shailendra Singh
Regional Training Manager, Lakmé India Private Limited, India
Lakmé has roped in 475 trainees for its training program using WizIQ learning delivery platform. WizIQ is a good learning platform and user friendly tool

Dharmendra
Max SkillFirst
WizIQ provides great support and your people are really awesome and always ready to help; I think support adds a big value in any operations.
WizIQ is an education and training technology leader
#1 in Learning Management System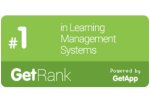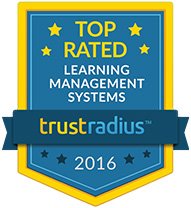 Best Advance in Unique Learning Technology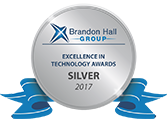 Education 2.0 – Best Companies Award 2022